Shopping Cart
Your Cart is Empty
There was an error with PayPal
Click here to try again
Thank you for your business!
You should be receiving an order confirmation from Paypal shortly.
Exit Shopping Cart
| | |
| --- | --- |
| Posted on October 10, 2022 at 10:15 AM | |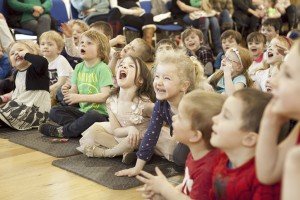 What is the ideal age for a child to enjoy our Kids' Comedy Magic Show?

Many parents and teachers have wondered whether their child(ren) might be too young to watch a magic show.

I have performed kids' magic shows for Pre-K Summer Camps for more than 15 years....
Read Full Post »
| | |
| --- | --- |
| Posted on April 6, 2020 at 6:10 PM | |
In this recorded LIVE video chat session, I very briefly tell the story of how I first came to love magic and how I got started as a magician ( I was "tricked" into it!}. 
Seriously, you'll see me perform a few fun magic tricks for the audience, explain how I do the tricks, and then answer questions. 
| | |
| --- | --- |
| Posted on April 30, 2016 at 8:30 PM | |
Do you feel inspired to learn more about magic as a performing art o hobby?
Do you want to perform magical illusions yourself?
Now, you can teach yourself how to perform magic! 
Read Full Post »
| | |
| --- | --- |
| Posted on April 30, 2016 at 7:25 PM | |
The world of magic first captivated Julius at a very young age. When he was a very young boy, his parents owned a Hungarian restaurant in New York City where he was born, and one day a butcher delivered a pig to her, carrying it over his shoulder.
Awed by the sight of the man dressed in a long white coat, little Julius was delighted when the butcher magically pulled a quarter out of the pig's ear. T...
Read Full Post »
| | |
| --- | --- |
| Posted on April 26, 2016 at 7:45 AM | |
As a result of learning magic, people of all ages can:
have fun
help heal people
earn better grades
Read Full Post »
| | |
| --- | --- |
| Posted on March 6, 2015 at 6:45 AM | |
Close-Up Magic - Sleight-of-hand magic, also known as prestidigitation ("quick fingers") or léger de main (Fr., "lightness of hand") to secretly manipulate small objects such as sponge balls, cards and coins.  A magician  performs close-up magic in an intimate setting usually no more than a ten-foot (three-meter) distance from the audience with the party guests all around him.   The magic happens right in front of you "in your hands."  This performance is...
Read Full Post »
| | |
| --- | --- |
| Posted on July 14, 2013 at 5:25 PM | |
If you were to weigh the benefits of learning how to perform magic illusions against buying another video game the comparison becomes clear. Learning Magic with your child can pay back immensely over the course of a lifetime! What benefits does another video game offer?
The last thing you want is to frustrate your child with magic tricks that are too complicated for you...
Read Full Post »
| | |
| --- | --- |
| Posted on April 30, 2013 at 9:20 AM | |
When you start to learn magic and gegin to amaze and delight your friends and family, many of them will beg and plead for you to reveal the secret. 
You will feel tempted to tell them how it's done.  Of course, you will not share the secret with them.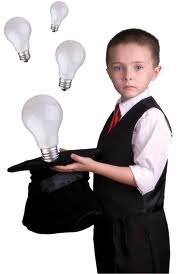 That would take all the mystery, wonderment and magic out ...
Read Full Post »
Send Us The Form Below To:
Book Your Magic Entertainment

Whether your event is Months, weeks, days or hours away,

we would love to hear from you!

1 hour - [ up to 50 guests ] - $475
1 hour - [ 50 - 100 guests ] - $525
1 hour - [ 100+ guests ] - $575
1.5 hours - [ any # of guests ] - $625
2 hours - [ any # of guests ] - $775
3 hours - [ any # of guests ] - $975
/